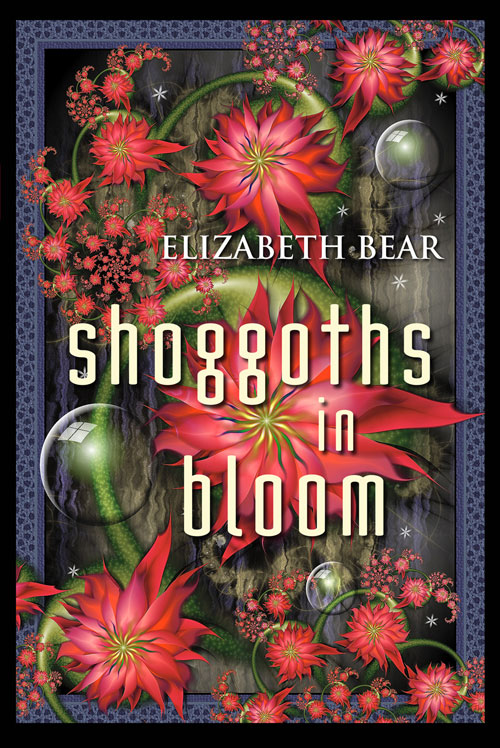 Excelsior! Prime Books will be publishing my new short story collection, Shoggoths in Bloom, on November 15th. The pre-order page is here.
It contains both of my Hugo winning stories, "Shoggoths in Bloom" and "Tideline" (which also won the Sturgeon award) as well as a bunch of other stuff, all previously uncollected and post-The Chains that You Refuse era.
There's also a brand-new hard science fiction story, "The Death of Terrestrial Radio," and an introduction by my beau, the inimitable Scott Lynch.
In other news, the episode of the Titanium Physicists podcast in which I participated, "Falling Down the Stepped Leader," is live! It's all about lightning and thunder, here and on other worlds.
Enjoy!
Posted: Tuesday, September 18th, 2012 @ 12:44 am
Categories: Bibliography, Bibliography 2012, Bibliography 2012 Collections, Newscrawl, Podcasts.
Tags: shoggoths in bloom, titanium physicists.
Subscribe to the comments feed if you like. Both comments and pings are currently closed.